Join Us June 13 & 14 At The World's Largest, Highest-Impact Business Conference For
Independent Retailers!
There's no doubt that the last year has been crazy. Actually, beyond crazy. It's been a year of hardship, challenge, change, and uncertainty.
And while the last year has been difficult and painful, it forced businesses in general, and retailers in particular, to adjust, and adapt. You picked up new skills and pushed yourself to go faster and farther. You found creative solutions for problems you could never have imagined before. You showed resilience and determination beyond what you thought you were capable of. And all of that is gathering inside you…
Just waiting to IGNITE.
NOW is the time to take the raw lessons you learned over the past year and make them catch fire, to burn bright, to make your business even more than it was before.
But a fire can't exist in a vacuum and neither can the kind of personal and business growth that can light-up your business. You need new ideas, new mindsets, new people, new points of view.
Which is why this year's [VIRTUAL] Retail Success Summit is so important, and why making the choice to be "in the room" is the best choice you'll make this year.
IGNITE Your

Business
You'll get three days of world-class information designed specifically for independent retailers. You'll discover how to:
Ignite your personal leadership…
Ignite your marketing strategies…
Ignite your team and company culture…
Ignite your relationships with your community and industry partners…
Ignite your cash flow…
Ignite your brand awareness and social presence…
Ignite your customers' loyalty and love for your store…
Ignite your individual productivity…
When you are able to do all of that (AND MUCH MORE!) you'll get what you really wanted when you first opened your store.
IGNITE Your

Life
You'll get a business that serves your life (not the other way around) and all the freedom and joy that comes with it. How do I know? Because I hear it all the time from indie retailers who have experienced the transformation. In fact, just last week we got this email…
"I really want you to know just how grateful I am for your programs and information.  My family's life is much better because of you guys.  I have a business that truly works for me and is running on rails.  I have had the luxury to travel to all 50 states and 23 countries so far, because I followed the principles that you teach."
This kind of fantastic business and exciting life is exactly what we want for YOU. It's why we started WhizBang! Retail Training 21 years ago and launched the Retail Success Summit 14 years ago.
Look, I don't have a crystal ball.  I don't know exactly how or when COVID will run its course and things will become more normal. 
But I feel the end is near.  I feel it in my bones.
So… if you are ready to put all of the pandemic bull$&@(# behind you, to flip it the bird, wave goodbye, and IGNITE your business, then now is the time to register and join us at the Retail Success Summit!
Gary Vaynerchuk, Superstar Entrepreneur, Is The Special Guest Speaker At The
2021 Retail Success Summit!
Will you be the lucky attendee who has one of today's most innovative and exciting business minds answer their question LIVE during the Summit?? For an entire session we will have Gary's brilliance at our disposal and discover his take on the future of business in general – and retail in particular. What would YOU ask this superstar???
Gary Vaynerchuk is an entrepreneur at heart — he builds businesses. As a kid, he worked at his parent's wine store in New Jersey and, after college, he took the reins of the store's marketing and grew that single retail store into a $60 million business.
Known as "Gary Vee," he is now considered one of the leading global minds on what's next in business, culture, relevance, and the internet. He acutely recognizes trends and patterns early to help others understand how these shifts impact markets and consumer behavior. Whether it's emerging artists, exports, NFT investing, or digital communications, Gary understands how to bring brand relevance to the forefront. He is a prolific angel investor with early investments in companies such as Facebook, Twitter, Tumblr, Venmo, Snapchat, Coinbase, and Uber.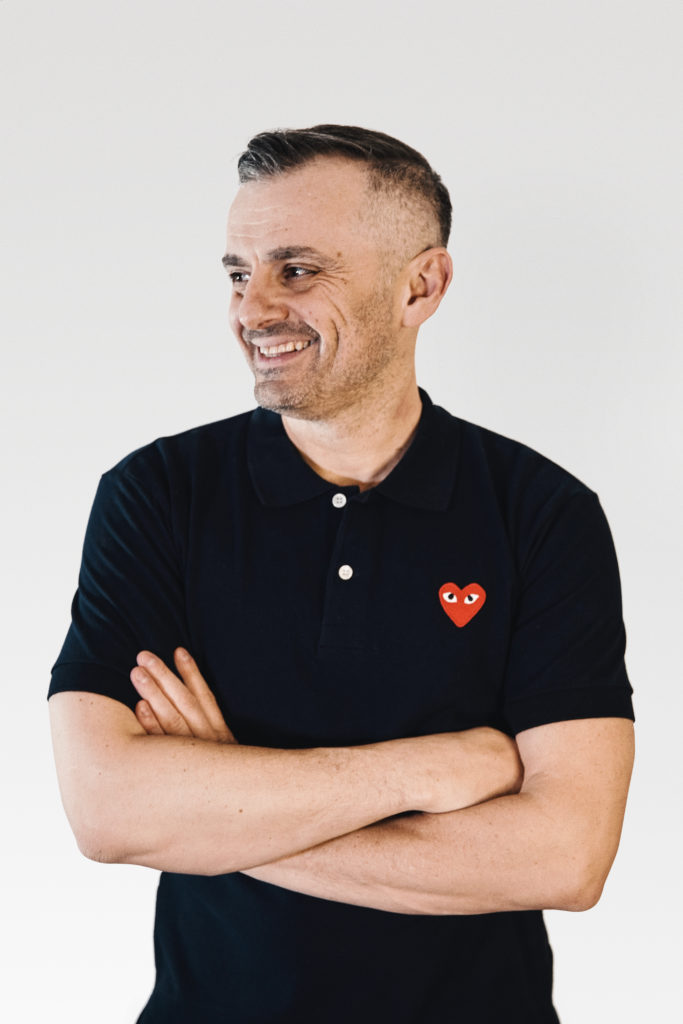 Today, he helps Fortune 1000 brands leverage consumer attention through his full-service advertising agency, VaynerMedia which has offices in NY, LA, London, Singapore, and is expanding its presence in Mexico City. Gary is also the Co-Founder of VaynerSports, Resy, and Empathy Wines. Gary guided both Resy and Empathy to successful exits — both were sold respectively to American Express and Constellation. Gary serves on the board of MikMak, Bojangles Restaurants, and Pencils of Promise. He is also a longtime Well Member of Charity:Water.
As the Chairman of VaynerX and the CEO of VaynerMedia, Gary documents his life daily as a CEO through his social media channels which have more than 30 million followers across all platforms. His podcast 'The GaryVee Audio Experience' ranks among the top podcasts globally. He is a five-time New York Times Best-Selling Author and one of the most highly sought-after public speakers.
We know Gary's insights will be mind-blowing for the retailers attending this year's Retail Success Summit.
SPECIAL NOTE: We are NOT ALLOWED to record or deliver video of Gary's session, so plan to be there LIVE for his session. You do NOT want to miss this!
Meet Your Hosts,
Bob and Susan Negen
Bob and Susan have a combined forty years of retail store experience – Bob as the owner of the Mackinaw Kite Co., a chain of kite and toy stores, and Susan as an executive at retail giants Bloomingdale's, Macy's, and Lord & Taylor. In 1999 they founded WhizBang! Retail Training and for the last 21 years they have been helping indie retailers run super-successful stores.
In those 21 years, Bob and Susan have worked with hundreds of thousands of retailers, presented at trade shows and conferences all over North America, created numerous courses for retail owners, managers, and employees, and written a best-selling book on retail marketing.
Together they have a knockout one-two punch of sophisticated "big business" skills and street-smart small business experience!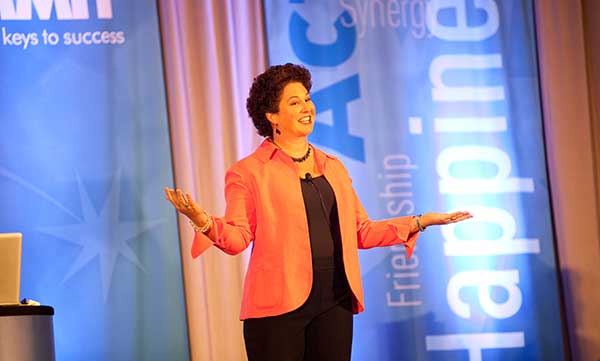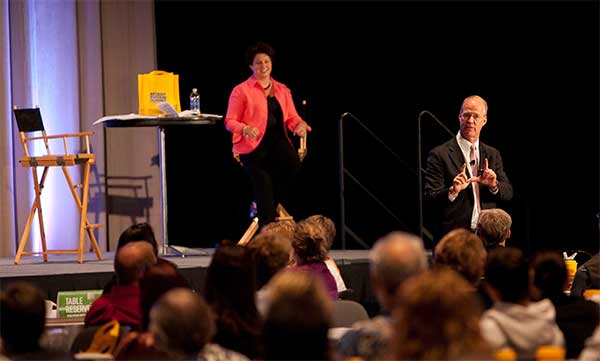 11 Can't-Miss Topics To
Ignite Your Business!
Stores With Soul:
How to Become the First Choice In A World of Infinite Options
There is one thing that none of your competitors – not Amazon or other online giants, not big-box competitors in your industry, not the brick and mortar store down the street – can duplicate. And that is YOU. Your passion, your personality, your creativity. Unleashing your best, most unique self is a sure path to building a business that is your customers' first and favorite choice.
The WhizBang! Way:
IGNITE Your Business. IGNITE Your Life.
The WhizBang! Way is a framework that will help you achieve all the fun, freedom, and financial benefits you dreamed of when you opened your store. Let it ignite your business and your life, too!
Thinking About Customer Service in the
NEW Omni-Experiential World
The pandemic has changed everything, including your customers' expectations for service. Understanding these changes will help you create the kind of "omni-experiential" business that will delight (and inspire the loyalty of) your post-pandemic customer.
The Magic of Content Marketing:
How to Give Your Local Store National Reach
Creating high-quality content has never been easier. When your content focuses on your customers' passions and adds in your expertise, you've got a great recipe for expanding from a local business into a national, or even international, presence. Discover the MANY ways available for you to create and deliver the content your customers crave.
The ONLY 3 Ways to Grow Your Business
(And How to Leverage Them For Amazing Results)
This simple, yet profound concept, allows you to take the complexities of growing your business and break them into parts you can easily manage. Learning the best practices in each of the 3 ways will help you create sales increases you may not have thought possible!
Modern Email Marketing:
How to Stand Out in Their Inbox
Email Marketing is NOT dead… if you're doing it right. In fact, it's still one of the most effective, inexpensive, and easy marketing tools at your disposal. You'll learn best practices, proven techniques, and new ideas for getting the kind of results you want from your email marketing.
The Retail Rumble:
30 Ideas in 30 Minutes
It's Bob vs. Susan in this perennial crowd favorite. They're battling it out once again to see whose retail tips will be voted the fan favorites. The real winner: YOU. These 30 amazing tips are sure to make your life easier and your bank account bigger.
Snorkeling In the Labor Pool:
How to Look Beneath the Surface & Hire Great Retail Employees
Right now, for many retailers, finding high-quality employees is difficult, but it is NOT impossible… IF you know what to do. Recruiting great candidates, interviewing them skillfully, and hiring them professionally is the first step in creating your retail dream team.
Why Don't They Do What You Want Them To Do?
Leading, Managing, and Creating A Culture of Excellence
If your team isn't filled with 100% SUPERSTARS you're losing money, losing sleep, and probably losing customers. Discover what you can do to get all your employees on the same page, working together, and giving your customers the experience they deserve.
Post-Pandemic Parties:
Let the Season of Soirées Begin!
A ton of pent-up party energy is about to be unleashed throughout the next year, and you want your customers to spend some of it partying at YOUR store. Now's the time to plan your schedule of post-pandemic parties. In this program, we share some of our favorites!
A Conversation With
Gary Vee!
Superstar entrepreneur, Gary Vaynerchuck, will share his take on what's happening in retail right now and what the future holds for store-owners who are willing to step up and be bold.
Industry Experts Share What's Working in
Today's Retail Landsacape
At the Retail Success Summit, you'll learn from a dozen industry experts (including Bob and Susan Negen!) during our "Spotlight Sessions."  You'll get best practices, fundamental basics, and advanced techniques on a wide variety of subjects from this super-savvy group.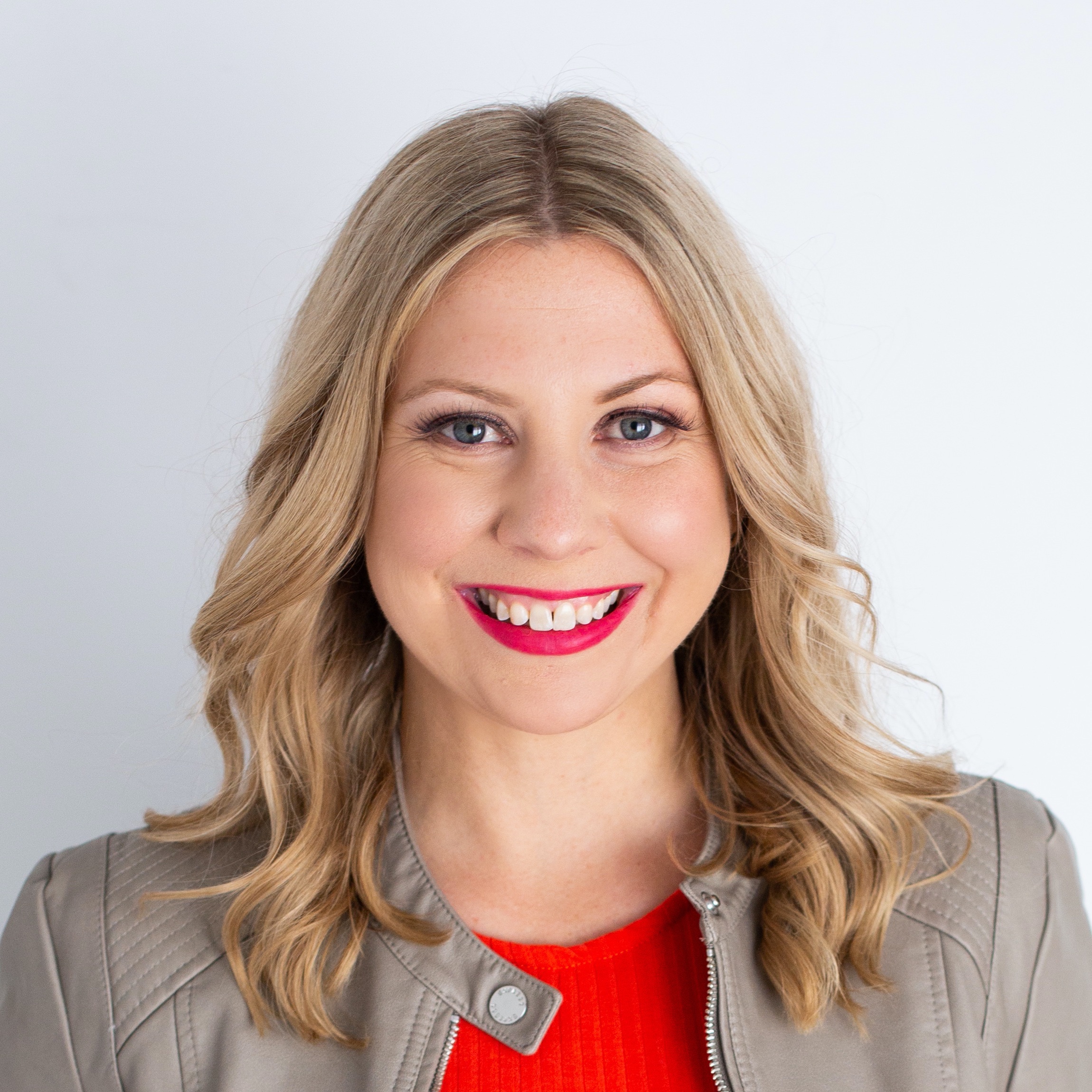 Crystal Vilkaitis
Crystal Media
Josh Orr
Streamline Retail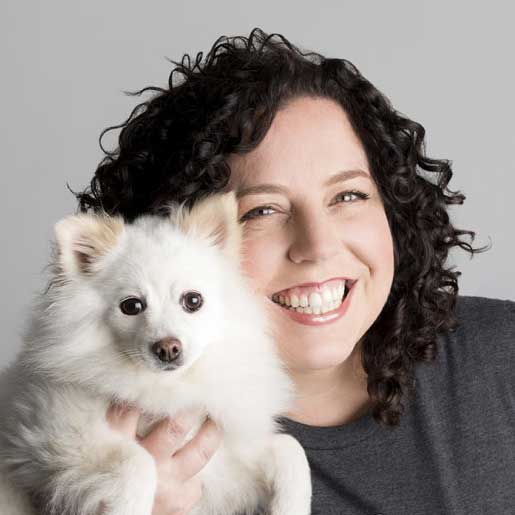 Candace D'Angnolo
PetBoss Nation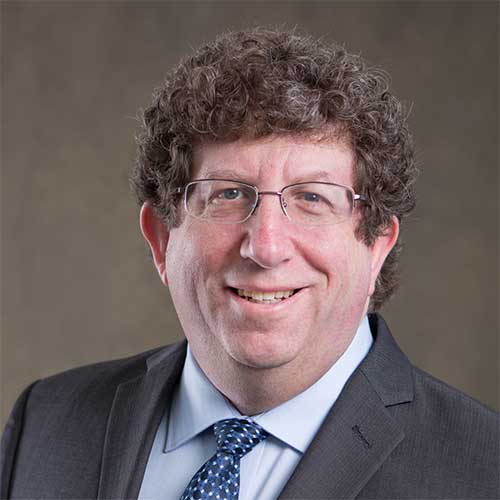 Dan Jablons
Retail Smart Guys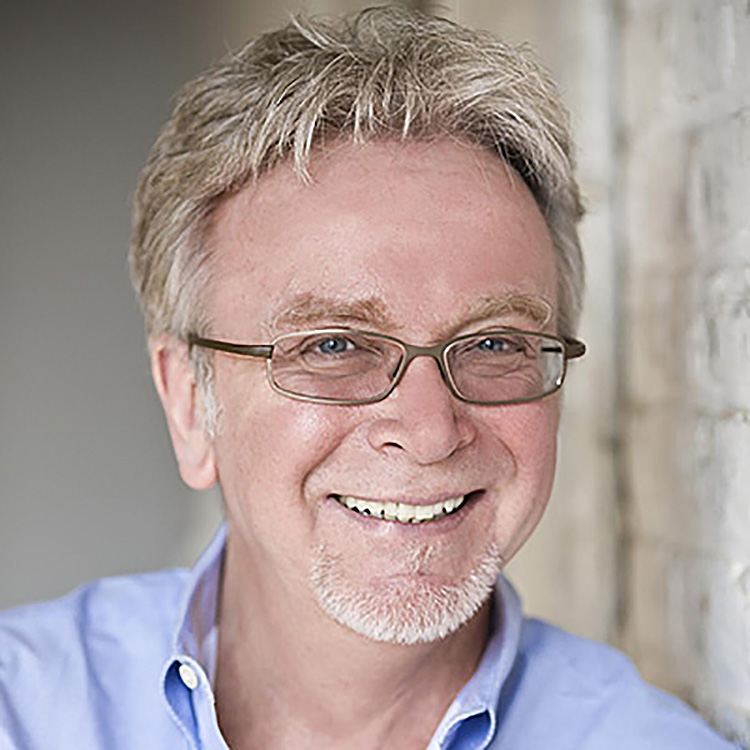 Paul Erickson
Management One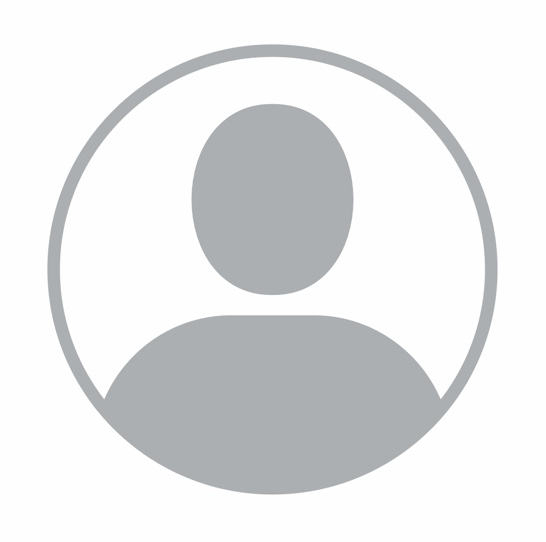 The
[VIRTUAL]

Retail Success Summit Experience
As sad as it is not to be with you in person, we are thrilled with the experience you'll have at this year's [VIRTUAL] Summit. It's got everything you loved about the regular conference – plus lots of amazing extra touches and new fun stuff!
Networking and Connecting
One of the BEST parts of the Retail Success Summit is meeting other super-smart retailers, making new retail friends, and learning from folks both inside and outside your industry. The [VIRTUAL] Retail Success Summit will be NO different! The magic of technology will surprise you and allow you to deeply connect with many new retail friends during the Summit… and beyond.
Your Personal Dashboard
Your [VIRTUAL] Retail Success Summit experience starts with your personal dashboard – it's your event home base, your virtual seat at the Summit, the place where it all happens, your go-to spot for everything Summit related! As the Summit approaches, you'll get complete information on how to log in, navigate, and use your dashboard.
Feeling nervous about the "techy" part of the Summit? We've got you covered. You'll have a personal check-in with one of our team members before the Summit begins to make sure you are 100% comfortable using the online tools so you can have an energizing, fun, carefree experience.
Private Facebook Group
Speaking of connecting, every Summit attendee will be a member of a private Facebook Group so you can continue to collaborate, share, help, and just plain have fun together outside of the regular Summit hours. Want to set up a coffee klatch? Use the FB Group to connect. Need help with an idea you learned at the Summit? Ask your group members. You've been through it all together.
Interactive Breakouts
Yes! We will be having small interactive breakouts multiple times a day. Think of them like the discussion groups you had in college for your large lecture classes. This is your chance to think deeper, ask questions, reflect, do the work, and share. Based on last year's feedback you'll have longer breakout sessions to connect, brainstorm, and collaborate.
Spotlight Sessions
During the daily "Spotlight Sessions" you'll have the chance to learn from a dozen industry experts (including Bob and Susan Negen!). You'll get best practices, fundamental basics, and advanced techniques on a wide variety of subjects from this super-savvy group.
Virtual Exhibit Hall
Not only will you be able to meet and connect with your fellow retailers, but also with some really great people whose companies are all about helping indie retailers be better, smarter, and most importantly, more profitable. During the breaks, you'll be able to visit our virtual exhibit hall to learn, ask questions, and discover new possibilities for growing your business.
Coaches Corner
Running into a roadblock or need some specific help with a situation? Just want a little boost? You can chat with one of our WhizBang! Certified Coaches in the Coaches Corner! Connect with a coach who has a specific area of expertise you need, or one who is an expert in your industry, or someone who is geographically close to you. These folks are all EXPERTS in the WhizBang! Way of retailing.
Printable Worksheets and Handouts
Online, on-demand, you'll have instant access to any of the worksheets, handouts, samples, and templates we (and our guest speakers) share.
Action Items
It wouldn't be a Retail Success Summit if you didn't come away with a thoughtful, organized, and powerful list of Action Items! While we hope you're engaged, entertained, and enlightened by each of the programs during the Summit, what we really want is for you to take action on the ideas presented and transform your business. We have this process "baked-in" so you can't miss it!
Check Out The
[VIRTUAL]

and

[IRL*]

Fun At The Retail Success Summit
The Summit isn't just non-stop work… we also like to have FUN! We've got some exciting VIRTUAL and *IN REAL LIFE stuff planned for you.
Swag
You are going to LOVE the swag box shipped directly to your door. (Or super-deluxe swag box, depending on your ticket level!) Now, I can't tell you about the goodies that are going to be inside – it's a secret – but I can tell it's going to be awesome. Fun stuff to keep, fun stuff to use during the Summit..
Prizes
Are you feeling lucky?? Just because we're virtual doesn't mean we aren't going to give away a ton of great prizes – thousands of dollars worth! But you must be present to WIN. So show up, learn a lot, and hopefully you'll be one of the big winners!
Contests
Yep, in addition to some great prizes, we're also going to have some awesome contests. Will you claim bragging rights and be the winner? Will you take home one of the contest prizes? Only one way to find out… Come join the learning and fun.
Scavenger Hunt
Also kind of a secret, you'll be going on a 3-item scavenger hunt. No preparation necessary, everyone can participate! Intrigued? You'll just have to show up to play…
Live Polls
Sometimes serious, sometimes silly, the live polls are always interesting and a peek into the minds of your fellow retailers. Are you in the majority or one of the outliers? You'll get the results of all the polls live on your personal dashboard.
Cocktail Party
Since March 2020 with the coronavirus shutdown, virtual cocktail parties have become all the rage, so of course, we're jumping on the bandwagon to have our traditional opening night cocktail gathering. 
The Nitty-Gritty Details about The
[VIRTUAL]

Retail Success Summit
Sounds good, right? So, you probably want some more specific details about when it is and how to attend…
When: The dates for the 2021 Retail Success Summit are June 7, 8, and 9.
Where: Wherever you want! As long as you have a computer with an internet connection in a place where you can listen, think, and learn, then that's where the Summit is for you. We are so excited that this virtual format makes it easier for our retail friends from far away to attend. (We already have folks registered from places like England, Australia, and the Caribbean!)
How: Your [VIRTUAL] Retail Success Summit experience starts with your personal online dashboard – it's your event home base, your virtual seat at the Summit, the place where it all happens, your go-to spot for everything Summit-related! As the Summit approaches, you'll get complete information on how to log in, navigate, and use your dashboard.
Recordings: What happens if you miss a day… or even one session? We get it. Life happens. We will be recording the entire event (with the exception of the session by Gary Vaynerchuk!) and you will get recordings of all the sessions. The higher your access level, the longer you'll have to keep the recordings, but regardless, you'll have plenty of time to catch up on any of the sessions you may have missed.
However… if the event were in person, you'd BE THERE! And we want you to BE THERE at the virtual Summit too. You'll get so much more out of participating than just listening. Make the commitment to yourself and to us to BE THERE.
You don't want to miss any of this…
A combination of high-level strategic thinking about what's happening in retail right now plus in-depth explorations of proven tactics with retail experts, Bob and Susan Negen,
Ideas and insights from our line-up of amazing guest speakers (Bonus: the new virtual format allows us to bring even more great minds to share with you.),
Interactive breakouts, workbooks, and exercises so you can actually work on your business,
Brainstorm and network with other retailers both in and outside of your industry,
Lots of FUN to go along with the learning – swag, live polls, prizes, and contests,
PLUS so much more!
What Past Attendees Have To Say About The Retail Success Summit…
WOW!!!! I only discovered the WhizBang! Retail Facebook Group about a month ago.  The past 4 days of the Summit have been full of so much great information.  I've hated to see each day end!  From the info, to the breakout groups and getting to talk to others it's been incredible.  I just signed up for both the Retail Mastery System and the Retail Sales Academy and am ready to dive in from the high dive!  Thanks Bob, Susan, sponsors, coaches and the entire team behind an amazing virtual experience!
So excited…must post!  Just completed my top 3 To-Do's from the Summit!  Feeling pretty good right now!  Thank you Bob Negen & Susan Negen!! You guys are the best!!
INCREDIBLE four days…. THANK YOU to the WHOLE WhizBang! team!!!  So Grateful!!!! #virtualrss
First time attendee and I am amazed at the amount of information that is packed into this summit!  Thank you!!!!
I am so thankful for the Virtual Retail Success Summit!  I am reminded of the amazing things we learned each and every day.  Every change we implement, no matter how small, is a step forward.  Thank you Bob and Susan!
Thank you, Thank you, Thank you!  Sew-in-Stiches loves you guys!!!!
  Thank You, Bob Negen and Susan Negen for all the amazing ideas, inspiration and constant positivity!!  And, for creating this wonderful community of like minded individuals who are all here to share and lift each other up and keep everyone succeeding.  Also, your live streams at the beginning of the pandemic really kept us from wallowing and falling into "'stinkin' thinking.'" So, THANK YOU for all you do for us!!!
Registration for the 2022 Retail Success Summit is now open. More information is coming soon, but be sure to reserve your seat today
Contact Us - 800.842.1660