If You Are Ready To
EXPAND

Your Retail Business… Join Us At The 2022 Retail Success Summit!
June 13 & 14, 2022
Grand Rapids, MI
Experience this "can't miss" conference that the most successful Independent Retailers from North America and around the world attend year after year!
Discover new money-making ideas, build your network of super-smart retail colleagues, get introduced to the latest retail trends, and soak in the galvanizing energy you need to make it all happen. The Retail Success Summit will increase your sales, your profits, your success!
It has been a challenging couple of years, but the tide is turning, and NOW is the time to take advantage of all the heavy lifting, endless pivoting, and plain old hard work you have done. Now is the time to…
Your Sales
Your Profits
Your Productivity
Your Leadership
Your Team
Your Fun
Your Community
Your Knowledge
Your Skills
Your Abilities
Your Brand
Your Appeal
Your Reach
Your Followers
Your Freedom
Your Mindset
Your Passion
Your Dreams
Your Vision
Your Impact
Your FUTURE!
The 2022 Retail Success Summit is Possibly the Most Important Summit…
EVER!
The world business landscape – and the retail landscape along with it – continues to change rapidly. There is almost too much going on to grasp it all!
This is no time to try to 'go it alone'.
At WhizBang! Retail Training, we have been studying the retail landscape closely, and we know that now is the time to develop your business by EXPANDING…
Your Skills – mastering the essential skills that are now table stakes for every retail business, plus looking ahead and picking up new skills that will put you ahead of the game tomorrow,
Your Vision – seeing the big picture, the trending and future opportunities so that you can be prepared to take advantage of them and lead your field,
Your Networks – building tight connections with already successful retailers that provide the support, challenge, and wisdom you need as you expand your business,
Your Energy – fueling your ideas, your productivity, your effectiveness, so you can rise to the business demands you face with vigor and still maintain a vibrant personal life,
Your Optimism – knowing (for perhaps the first time in over fifty years) that Independent Retailers have the upper hand in the retail food chain.
There is so much potential lying in wait for retail store owners… And you need to be ready to make the most of it.
Meet Your Hosts,
Bob and Susan Negen
Bob and Susan have a combined forty years of retail store experience – Bob as the owner of the Mackinaw Kite Co., a chain of kite and toy stores, and Susan as an executive at retail giants Bloomingdale's, Macy's, and Lord & Taylor. In 1999 they founded WhizBang! Retail Training and for the last 21 years they have been helping indie retailers run super-successful stores.
In those 21 years, Bob and Susan have worked with hundreds of thousands of retailers, presented at trade shows and conferences all over North America, created numerous courses for retail owners, managers, and employees, and written a best-selling book on retail marketing.
Together they have a knockout one-two punch of sophisticated "big business" skills and street-smart small business experience!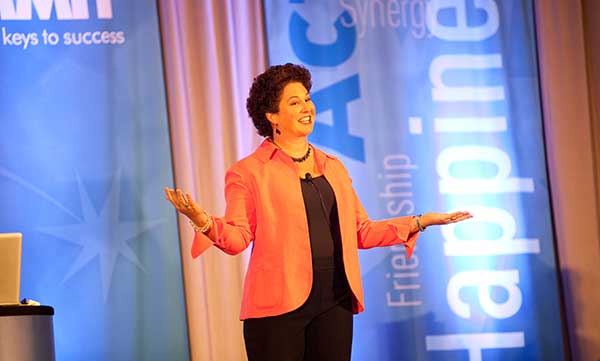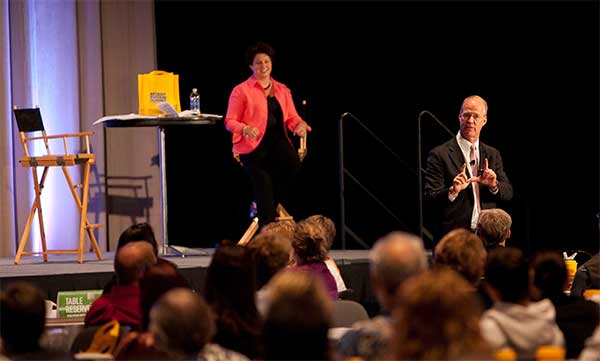 Why NOW Is The Time To
EXPAND

Your Knowledge and

Your Vision for the Future of Your Business

We believe that the world is on the cusp of some revolutionary innovations that are going to have as much impact on Independent Retail as…
The rise of big box retail in the 1960's and 70s,
The development of the internet and world wide web in the early 1990's,
The expansion of e-commerce behemoths like Amazon in the early 2000s,
The massive disruption of social media in the mid 2000s.
All these earlier market disruptions lead to…
Leadership and immense profit for early adopters,
Business building and stable profit for mid-term adopters,
And playing "catch up" for the rest of the pack.
Our goal for the Retail Success Summit 2022 is to set your feet on the path towards industry leadership, abundant profit, and intentional expansion. We know from the past that there's a lot of room at the top for early adopters and we want YOU to be among them.
Are you aware of all the emerging, revolutionary innovations and opportunities that your peers will be profiting from?
Has your store made the breakthroughs and laid the foundations necessary to excel in this exciting new world of retail?
Are you confident that you can make good decisions quickly when new expansion opportunities present themselves?
"This will be my 4th Retail Success Summit. Each year I get so many ideas to implement, I make tons of new connections, and I get psyched about my business!"
Summer Allen, Valentine Footwear – Bangor, ME
You'll come away from the
Retail Success Summit with…
New Ideas & Inspirations,
New Skills… so you can confidently face the future and be on the cutting-edge of opportunity and profitability,
New Strategies… to replace those that are out-of-date and causing you to fall behind,
New Insights… into the opportunities and potential dangers that lie ahead,
New Tools… to strengthen your retail fundamentals, grow your business, lower stress, and free your time,
New & Stronger Relationships… within the wider Independent Retail community and your own industry,
New, Refreshed Energy… to lean into the future and surmount all challenges,
New Confidence… in your knowledge, decision-making powers, direction, and insight.
Why is this so important? Several years ago, a Dunn & Bradstreet survey reported in the Harvard Business Review found that…
"90% of the small businesses that fail, do so because of a
lack of skills and knowledge on the part of the owner."
If it's the lack of retail skills and knowledge which can tank your business, then logic simply dictates that expanding your skills and knowledge will profoundly increase your chances of business success!
It doesn't matter if you're a brand-new retailer or have owned your store for 25 years, the more knowledge you have about what to do and how to do it, the better your results are likely to be.
BUT, knowledge alone isn't enough…
While we hope you're engaged, informed, and educated by every single moment of the Retail Success Summit, what we really want is for you to go back home, act on the ideas presented, transform your business, and get more satisfaction from your life.
Education without ACTION is merely entertainment. What you need and what you'll get from the Summit is…
"My favorite Tip during Day 1 of the Retail Success Summit is so simple, but it will make me thousands of dollars this year. This one little tip paid for my long trip from Ontario to Grand Rapids. Can't wait to see what I'll learn tomorrow!"
Gilbert Russell, Brio Bodywear Inc, – Ottawa, ON, Canada
Expand Your Knowledge With Presentations From
Expert Speakers
At the Retail Success Summit you'll learn from the most knowledgeable speakers around – speakers who aren't just 'masters of theory', but ones who have hands-on experience and can highlight both the opportunities and the pitfalls that you will face.
Independent Retail Experts, Bob and Susan Negen
Of course, you'll get LOTS of mainstage time (plus a couple of breakout options) with your conference hosts, Bob and Susan Negen. Their presentations are filled with inspiring, practical content that has the power to transform your retail business.
Keynote Speaker, Joel Comm
A noted futurist, Joel Comm helps businesses and brands cut through the info clutter, identify the important innovations that will revolutionize their future, and understand how to position their companies to take advantage before their competition even takes notice. You won't want to miss this opportunity to hear his latest forecast for the retail industry!
Plus Six More
Industry Experts!
You'll learn everything from branding and open-to-buy to social selling and online strategy in breakout sessions presented by our six industry experts. These folks know their stuff and are committed to helping you expand your business, your reach, your skills, and your profits.
Stay tuned for more info about each of our six amazing speakers!
A Clear Action Plan to
Create More Profit
We are not in the entertainment business. We want to make a huge impact on your business, and we know that you can only get better results and have the ultra-successful store of your dreams if you take action.
That's why there's one very special feature built into the Retail Success Summit that we know will make an amazing difference in your business.
Unlike most seminars where you come home with a bunch of notes that you stuff in a drawer somewhere, you're going to leave the Summit with a personalized one-page action plan you can put to work immediately to grow your business.
It's an exact blueprint of where you want to go and how you're going to get there… a step-by-step plan for your path to success.
Pre-event party for early registration and networking
Custom bag filled with fun and indispensable swag
Main Stage presentations by Bob and Susan starting Monday morning at XX am
Mainstage Keynote Speaker
8 Breakout Speaker Presentations
Event Sponsor Conversations
Monday Evening Cocktail Party
Location, Logistics &
Other Details
The Retail Success Summit will be held at the DeVos Place Convention Center in downtown Grand Rapids, Michigan on June 13 & 14, 2022.
In the heart of downtown Grand Rapids (named as one of the best places in the US to live by both the Men's Journal and the Wall Street Journal Market Watch) the DeVos Place is situated on the lovely Grand River and is large enough to hold the 500+ retailers expected to gather for the Summit.
Check-in and name tag pick-up will begin at 8:00 am on Monday, 6/13/2022 and the event starts promptly at 8:30 am.  The Summit will close at 5:00 pm on Tuesday 6/14/2022
Fly into the Gerald R. Ford International Airport (GRR).  There's no need to rent a car, the airport is a short, 25-minute cab ride to the Retail Success Summit's location at the DeVos Place downtown Grand Rapids.
The DeVos Place is connected via covered walkway to the Amway Grand Plaze Hotel and the JW Marriott, and is within easy walking distance of great restaurants, shops, and museums. 
Closest Recommended Hotel:
Amway Grand Plaza
Amway Grand Plaza (Connected by sky bridge to DeVos Place).
WhizBang! Retail Training is please to offer discounted room nights of $179 per night for our Retail Success Summit attendees.
Click Here to reserve your room online or call 800.253.3590, and mention the WhizBang! Retail Success Summit.  The block room discount is limited so please make your reservations right away.
187 Monroe Ave. NW
Grand Rapids, MI 49503
800.253.3590 | sales@amwaygrand.com
JW Marriot (Connected by sky bridge to Amway Grand Plaza & DeVos Place)
WhizBang! Retail Training is pleased to offer discounted room nights of $209 per night for our Retail Success Sumitt attendees.  Click Here to reserve your room online, or call 877.901.6632 and mention the WhizBang! Retail Success Summit.  The block room discount is limited so please make your reservations right away.
235 Louis Campau NW
Grand Rapids, MI 49503
877.901.6632 | sales@amwaygrand.com
COUNTDOWN TO THE RETAIL SUCCESS SUMMIT
Seating is Limited. REGISTER TODAY!
Normally, registration for the Retail Success Summit is $997 for the first person and $297 for each additional person from your store. But through midnight on Thursday, March 31, you can take advantage of the special early bird pricing and SAVE $500! Your Retail Success Summit ticket includes 2 full days of business-building, money-making, retail-specific information, nationally-recognized guest speakers, amazing networking opportunities, your take-home action plan, and lots of fun. Honestly, you'd have to sleep through the entire event not to pick up enough great ideas to pay the registration fee 100X, 200X, even 500X over. A $100,000 ROI on this event should be a slam-dunk for any retailer who has half a brain (you do) and is willing to use the ideas you'll learn (you will).
EARLY BIRD
Register Before Midnight On March 31st!
BEST PRICE –

Save $500!

Enter code

EARLYBIRD22

at Checkout!
REDUCED PRICE
Amazing Savings!
GREAT PRICE –

Save $200

Bring Friends for just $297 each!
STANDARD
Register Before June 10
Bring friends for only $297!

An unforgettable experience!
Your 100% Better-Than-Money-Back Guarantee!
If at the end of the first day of the Retail Success Summit, you do not feel you are getting ideas, strategies, tools, and techniques that (put into action) would generate at least $100,000 in revenue for your store, simply turn your notebook in to our team, have a phone call with Bob, and you'll get a 100% refund of your registration fees… PLUS $1,000. Why? Because, quite simply, the value is there. No other event gives a guarantee like this, but then again, no other event is quite like the Retail Success Summit!
Register below OR call 800.842.1660 to register by phone. The WhizBang! Team would love to talk to you if you have any questions.