Stay Tuned…more information on the
2023

Retail Success Summit is Coming Soon…
June 12 & 13, 2023
Grand Rapids, Michigan
Meet Your Hosts,
Bob and Susan Negen
Bob and Susan have a combined forty years of retail store experience – Bob as the owner of the Mackinaw Kite Co., a chain of kite and toy stores, and Susan as an executive at retail giants Bloomingdale's, Macy's, and Lord & Taylor. In 1999 they founded WhizBang! Retail Training and for the last 21 years they have been helping indie retailers run super-successful stores.
In those 21 years, Bob and Susan have worked with hundreds of thousands of retailers, presented at trade shows and conferences all over North America, created numerous courses for retail owners, managers, and employees, and written a best-selling book on retail marketing.
Together they have a knockout one-two punch of sophisticated "big business" skills and street-smart small business experience!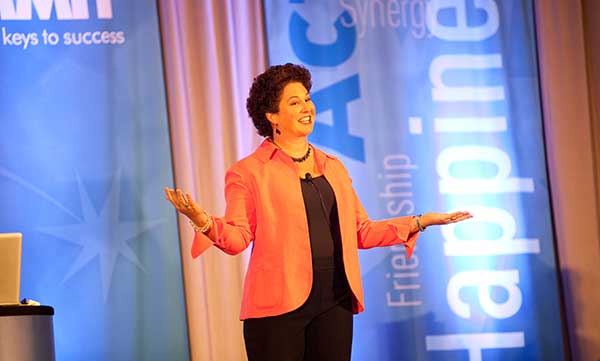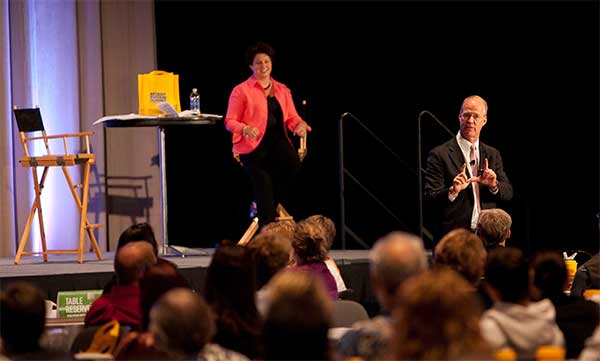 "This will be my 4th Retail Success Summit. Each year I get so many ideas to implement, I make tons of new connections, and I get psyched about my business!"
Summer Allen, Valentine Footwear – Bangor, ME
You'll come away from the
Retail Success Summit with…
New Ideas & Inspirations… to make more money, to build an amazing company culture, and to help your business dreams come true,
New Skills… so you can confidently face the future and be on the cutting-edge of opportunity and profitability,
New Strategies… to replace those that are out-of-date and causing you to fall behind,
New Insights… into the opportunities and potential dangers that lie ahead,
New Tools… to strengthen your retail fundamentals in order to boost profits, lower your stress, and increase your free time,
New & Stronger Relationships… within the wider Independent Retail community and your own industry,
New, Refreshed Energy… to lean into the future and surmount all challenges,
New Confidence… in your knowledge, decision-making powers, direction, and insight.
Why is this so important? Several years ago, a Dunn & Bradstreet survey reported in the Harvard Business Review found that…
"90% of the small businesses that fail, do so because of a
lack of skills and knowledge on the part of the owner."
If it's the lack of retail skills and knowledge which can tank your business, then logic simply dictates that expanding your skills and knowledge will profoundly increase your chances of business success!
It doesn't matter if you're a brand-new retailer or have owned your store for 25 years, the more knowledge you have about what to do and how to do it, the better your results are likely to be.
BUT, knowledge alone isn't enough…
While we hope you're engaged, informed, and educated by every single moment of the Retail Success Summit, what we really want is for you to go back home, act on the ideas presented, transform your business, and get more satisfaction from your life.
"Once you commit to go you know you are going to improve and change your business. After I went, I came back regenerated and packed full of new ideas! Thank you for a great experience."
Trish Dougherty, The Kawartha Store - Kawartha Lakes, Ontario
A Clear Action Plan to
Create More Profit
Education without ACTION is merely entertainment. What you need and what you'll get from the Summit is…
We are not in the entertainment business. We want to make a huge impact on your business, and we know that you can only get better results and have the ultra-successful store of your dreams if you take action.
That's why there's one very special feature built into the Retail Success Summit that we know will make an amazing difference in your business.
Unlike most seminars where you come home with a bunch of notes that you stuff in a drawer somewhere, you're going to leave the Summit with a personalized one-page action plan you can put to work immediately to grow your business.
It's an exact blueprint of where you want to go and how you're going to get there… a step-by-step plan for your path to success.
"It's an absolute game changer. I can see a huge shift in my business journey (for the better!) after attending my first Summit. I even met my retail-bestie at Summit and we talk and support each other several times a week. I couldn't imagine life without her, and it was all because of summit!"
Laura Oladokon, Sweet Boutique St. Albert, Alberta, Canada
The Summit
Experience
Are you wondering just exactly what happens during your days at the Retail Success Summit? Here's a run-down of the details…
A Peek Into the Future
Our keynote speaker, noted futurist Joel Comm, will help us take a peek around the corner and see what's coming next for retailers. Sure, you could just put your head in the sand like a big ol' ostrich, but that won't keep the future from coming. It didn't work for those who refused to get an email address or build a decent website in the 90's, it didn't work for those who said social media was a fad for kids in the 00's. The best independents get out in front and LEAD into the future!
2 Days of World-Class Retail Education
From 8:30 in the morning to 5 at night, you'll be immersed in best-in-class training for independent retailers. Sure, we'll give you some breaks so your brain doesn't melt, but come ready to EXPAND your mind!
Pre-Event Party
Join us the evening before the event for early registration. Grab your name tag and goodie bag without the "morning-of" hustle and bustle. PLUS, you can sip a cocktail, do some networking, and find a retail friend to sit with the next morning!
Custom Goodie Bag
Filled with fun and indispensable swag, every attendee will get the things necessary to make your Summit easy and effective. And the bag itself is pretty useful… even after the event is over!
Amazing Breakouts
Once in the morning and once in the afternoon of both days you'll have the opportunity to choose an amazing presentation by one of our expert speakers. Note: there are more breakouts than a single person can attend… it's a great reason to bring one of your teammates with you.
Easy, Effortless Networking
We are taking our own step into the future with some artificial intelligence software that will help you connect with other attendees you SHOULD know, even if you're not a natural networker. If you already love to meet and greet, this will make your event shine!
Lunch On Your Own… Or With Friends!
We give you plenty of time for lunch, either alone to work on digesting what you've already learned, or with a new retail BFF to share ideas and insights from the morning.
Monday Evening Cocktail Party
Let us buy you a drink! Immediately following the end of the first day you're invited to a special networking cocktail party. Spend time talking with Bob and Susan, the expert speakers, and most importantly, connecting with the other super-smart retailers in the room.
Event Sponsor Conversations
Each one of the Summit Sponsors has incredible money-making, cost-cutting, business-enhancing products and services to tell you about. Trust me, we would NOT invite them if their stuff wasn't absolutely top notch and a great fit for independent retailers. We vet every single one.
"Baked In" Action Planning
During each session and throughout the day you'll be building an actual PLAN that you can take back to your store and put into ACTION. Notes and ideas are great – a workable PLAN is far better. This has been one of the most powerful parts of the Summit for the last 14 years.
What Past Attendees Have to Say About the

Retail Success Summit…
"I just returned from the WhizBang! Retail Success Summit in Grand Rapids. What a valuable two days! These folks are GREAT at what they do. Every idea I've tried has worked. I am so fired up!"
Susan Richmond - Inklings Bookshop, Yakima, WA
Closest Recommended Hotel:
Amway Grand Plaza
Amway Grand Plaza (Connected by sky bridge to DeVos Place).
WhizBang! Retail Training is pleased to offer discounted room nights of $184 per night for our Retail Success Summit attendees.
Click Here to reserve your room online or call 800.253.3590, and mention the WhizBang! Retail Success Summit.  The block room discount is limited so please make your reservations right away.
187 Monroe Ave. NW
Grand Rapids, MI 49503
800.253.3590 | sales@amwaygrand.com
JW Marriott (Connected by sky bridge to DeVos Place).
WhizBang! Retail Training is pleased to offer discounted room nights of $214 per night for our Retail Success Summit attendees.
Click Here to reserve your room online or call 888.844.5947, and mention the WhizBang! Retail Success Summit.  The block room discount is limited so please make your reservations right away.
235 Louis St NW
Grand Rapids, MI 49503
888.844.5947
Seating is Limited. REGISTER TODAY!
Normally, registration for the Retail Success Summit is $997 for the first person and $297 for each additional person from your store. But right now, you can take advantage of the special early bird pricing and SAVE $500! Your Retail Success Summit ticket includes 2 full days of business-building, money-making, retail-specific information, nationally-recognized guest speakers, amazing networking opportunities, your take-home action plan, and lots of fun. Honestly, you'd have to sleep through the entire event not to pick up enough great ideas to pay the registration fee 100X, 200X, even 500X over. A $100,000 ROI on this event should be a slam-dunk for any retailer who has half a brain (you do) and is willing to use the ideas you'll learn (you will).
GET YOUR TICKETS TODAY
Get Special Early-Bird Pricing Today!
Bring friends for only $297!

An unforgettable experience!

Save $500 with coupon code:

2023
Your 100% Better-Than-Money-Back Guarantee!
If at the end of the first day of the Retail Success Summit, you do not feel you are getting ideas, strategies, tools, and techniques that (put into action) would generate at least $100,000 in revenue for your store, simply turn your notebook in to our team, have a phone call with Bob, and you'll get a 100% refund of your registration fees… PLUS $1,000. Why? Because, quite simply, the value is there. No other event gives a guarantee like this, but then again, no other event is quite like the Retail Success Summit!
Register above OR call 800.842.1660 to register by phone. The WhizBang! Team would love to talk to you if you have any questions.